Get Rid of Nasty Drain Clogs
A drain clog can really be a downer; especially if you are you new to the Corona del Mar area and have no idea where to get help. Our plumbers can come to your home and assess your problem. When it comes to drain cleaning, there's a company that can help. Call Witness Plumbing & Drain Service any time to get the water flowing again.
Your Drain May Be Clogged If:
You hear gurgling toilet water while using the sink
There is a rotten food smell coming from kitchen sink
The water drains slowly
You have a pool of water in the sink or tub
There are strange sounds coming from drains
You have puddles of water on the floor by sink or tub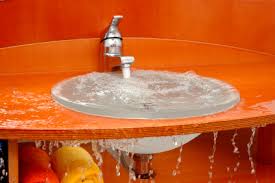 Drain cleaning and other plumbing issues can put a big dent in your wallet if the repairs are made by a novice. You could wind up spending additional funds to get repair the damage a non-professional can create. Don't risk putting your pipes or your pockets in the wrong hands.
There are many things you can do to prevent clogs and poor water flow in your home or business.
You Should Not:
Use harsh chemicals in your drains
Pour grease down drains
Dispose of paper products in drains
Put animal bones in drains
When you're working with limited funds or want service from an established local company, you need to make sure you have an experienced team take care of your problems.
The 24-hour service means someone is always available to assist you. They have many years of experience to provide you the get the job done.
The best way to get the water flowing is to call Witness Plumbing & Drain Service. They service the Corona del Mar area and their plumbing specialists really know how to handle any problem.
Contact us now! The sooner you call, the faster they can help you.