Top Preventive Maintenance Tips to Avoid Emergency Plumbing Repair Service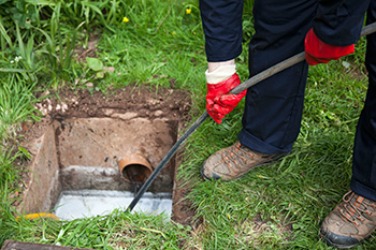 Do you want to avoid emergency plumbing repair service? Of course, you do! When you circumvent plumbing problems, you save money and you keep your plumbing system in its best condition. Preventive maintenance is the best way to avoid emergency plumbing repair service in Corona del Mar, CA.
Fix Leaky Faucets Right Away
Faucets that drip nonstop, or even intermittently, wastes water, increases your water bill, and can eventually cause water damage. Regularly check the faucets in your home for leaks and make repairs right away to prevent additional cost and damage.
Don't Ignore Slow Drains
Drains that take forever to clog need to be looked at. A slow drain is a sign of a clog in the pipe. Eventually, the clog will grow and the sink or toilet will become fully blocked. Call a Corona del Mar plumber and as about hydro jet drain cleaning to clear the line.
Get Toilet Leak Repair
Toilets leaks should not be ignored. Many people opt to sop up water leaking from the base with towels and call it a day. Unfortunately, this isn't a solution – at least not the a good one. With prolonged exposure to moisture, sub-flooring can rot and mold can grow. Both of these consequences of ignoring a toilet leak will cost you more money than if you just called a plumber in the first place. Don't make this mistake.
Clean Sediment from Shower Heads
Over time, sediment can build up on the surface of the shower head. Cleaning the shower head will keep the sediment from causing the fixture to deteriorate. It will extend the life of the fixture and prevent leaky shower faucets.
Sewer Line Snaking
Occasional sewer line cleaning, can clear out any clogs in the line that may cause leakage or backups. Tree roots, waste buildup, and other substances can create large blockages that can affect the effectiveness of your sewer system. Do yourself a favor and get ahead of problems to avoid costly sewer repair or replacement.
For more preventive maintenance tips to avoid unexpected plumbing repair, give your friendly Corona del Mar plumber at Witness Plumbing & Drain Service a call today!